Cowell & Grainger - Works for Saxophones

The first complete recording of all original saxophone compositions by these two pioneering composers. It includes solo works, quartets, saxophone choirs and chamber music.
ULRICH KRIEGER – /RAW:ReSpace/

RAW is the first ever experimental noise metal saxophone solo album. ReSpace is its dark ambient flip side.
ULRICH KRIEGER – WINTERS IN THE ABYSS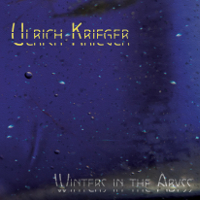 A largscale work for three brass players in five movements.
Inspired by deep ocean waters.
Brass doom music.
ULRICH KRIEGER – [URBAN DREAMINGS]

This survey of saxophonist Ulrich Krieger's chamber music illuminates his ongoing penchant, as a composer, improviser, and interpreter, for probing the affinities between the rock and classical avant-gardes. Think Doom Metal meets Scelsi.
(2015 Mode Records mode282 - CD)
Youtube
Amazon.com
ULRICH KRIEGER – CYCLES

saxophone, live-electronics
A sibling-tape-release to the upcoming XI double-cd. Raw noise-metal solo saxophone with analogue electronic processing on side A and a low frequencies sine wave/saxophone dark ambient soundscape on side B.
(2014 Imminent Frequencies IF29 – cassette tape)
HARRY PARTCH – PLECTRA AND PERCUSSION DANCES

saxophone
We, the PARTCH Ensemble, have won a GRAMMY for this CD in 2015! This CD includes one of the two pieces in which Partch used saxophone.
(2014 Bridge 9432 - CD)
THE ORCHESTRA OF FUTURIST NOISE INTONERS

Back to the Future
CA (Acton Hills 1-4)
New pieces by a wide variety of composer (Blixa Bargeld, Mike Patton, Ellen Fullman, Pauline Oliveros, Ulrich Krieger and many more) for these early 20th century noise instruments, designed by Russolo as a noise orchestra for the sounds of the 20th century.
(2013 Sub Rosa SRV316 – LP) www.subrosa.net
LUCIA MENSE – ELECTRIC COUNTERPOINT

Ulrich Krieger: Black Smoker. Composer.
A collection of new pieces written for and commissioned by Lucia Mense
for recorder(s) and electronics. Black Smoker is a deep-sea ambient piece
for subbass recorder and electronics inspired by the vents of the same name
and the eco-system they generate.
(2011 satelita 04 – CD)
LOU REED – LOLLAPALOOZA LIVE 2009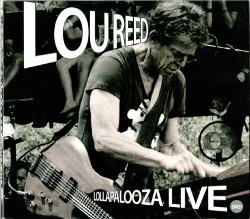 Ulrich Krieger: saxophone, live-electronics
A DVD document of this exiting live show in Chicago 2009 - and my first
concert as a member of the Lou Reed Band - includes some classics.
(2011 Sister Ray SR05 - DVD)
BLACK HOLE MIAMI - PURE HELL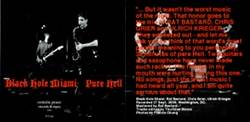 "...thirty minutes of pure hell. Two guitars and saxophone have never made such racket. The fittings in my mouth were hurting during this one. No songs, just the worst music I had heard all year, and I am quite serious about that."
Cassette soon available at www.ecstaticpeace.com
FATHOM


Composition: Ulrich Krieger
With Ulrich Krieger, Lee Ranaldo, Alan Licht and Tim Barnes
Fathom is for contrabass-saxophone, 2 just intonation electric guitars, close mic´ed percussion and 2 CD´s
Order: SR306 at www.subrosa.net
Ulrich Krieger´s third and fourth
CAGE OF SAXOPHONE CD

Composition: Ulrich Krieger
This is the last part of the famous CAGE series. For the first time ever collecting all "any instruments" chamber music works.
Released by MODE Records, order no 222&223.
ROOM40: the ten year tape series

Only 100 copies and only on cassette
Ulrich Krieger vs Ben Frost, Lawrence English vs John Chantler, Taylor Deupree vs Pimmon, DJ Olive vs Erik M, Tenniscoats vs Leighton Craig and Tujiko Noriko vs ROOM40 Soundsystem.
http://www.room40.org/releases-10yeartapes.shtml
Ulrich Krieger - Up & Down 23

(for 4 soprano saxophones)
b-boim CD
can be ordered through:
radu.malfatti@chello.at
Experiences de Vol #7: Pure Noise
with: Ulrich Krieger - Ragnar_2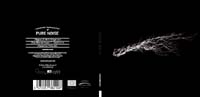 (for tenor saxophone and live-electronics)
artzoyd CD
more pieces by:
Kasper T Toeplitz and Dror Feiler
Ulrich Maiß - cellectric

edition cellectric DVD - limited edition 300 copies
with: Ulrich Krieger - Azrael 1 (Prelude)
(for cello and live-electronics)
more pieces by: Mario Bertoncini, John Cage, Giulio Castagnoli, Joseph Rovan
http://www.cellectric.de
http://www.52-meditations.com
TEXT OF LIGHT - Un Pranzo Favoloso
Alan Licht: guitar | Lee Ranaldo: guitar, electronics | Ulrich Krieger: sax, sax-tronics | Tim Barnes: drums, percussions, electronics

"Un Pranzo Favoloso" has been recorded live on 26th May 2005 at Auditorium Concordia in Pordenone (Italy) during the "Schermo Sonoro - Cinemazero" festival. In this incredible concert Lee Ranaldo, Alan Licht, Tim Barnes and Ulrich Krieger played on Stan Brakhage experimental movies; the band explores the concept of soundtrack and creates something new out of it, a "sonic continuum" between music and the movies, in which Stan Brackage's images become sounds. The result is amazing.
"Synchronicity, not synchronization / Motion, not film / Sound, not soundtrack / Action, not concert"
Limited edition: 1.500 copies in beautiful digi-sleeve.
http://www.finalmuzik.com/textoflight.html
ZEITKRATZER (feat. Lou Reed) - Metal Machine Music

Lou Reed's Metal Machine Music may be the most misunderstood work ever created by a popular musician. The original two record set, released in 1975, was mostly noise: feedback squalls, amplifier hums and the tortured screech of electronic gadgets. The consensus at the time was that it was not music, but a protest by Reed to his then - record label, RCA. People may not know that avant-garde musicians like John Cage, LaMonte Young, Iannis Xenakis and Reed's Velvet Underground partner John Cale had a considerable influence on the way he approached composition, even his more accessible rock and roll songs. Metal Machine Music was in some way a logical extension of atonal romps like "Heroin" and "Sister Ray."
Today Metal Machine Music has become accepted by the avant-garde and highly regarded for its contribution to the "noise" movement in popular culture. ZEITKRATZER from Berlin gave Reed's album a thorough listen and Ulrich Krieger, the group's saxophonist transcribed the sounds to create an acoustic music score for their ensemble to play live. Those familiar with the oft-criticized two-disc album might wonder how they pulled this off. ZEITKRATZER has the will and the musical ability to give the music the attention it deserves, having already produced minimalist reworkings and collaborations with artists like Keith Rowe, Lee Renaldo of Sonic Youth, Carsten Nicolai and Elliott Sharp.
Catalog Number: ASP 3002
Release Date: September 4, 2007
http://www.asphodel.com/releases/view.php?Id=100&SessionID=11bf6ca948d7f7ab11d1d
AIRPORT SYMPHONIE
(2007 Room40 EDRM417 – 2 CDs)
ULRICH KRIEGER- noise-pollination

David Grubbs, Richard Chartier, Francisco López, Camilla Hannan, Taylor Deupree, Christophe Charles, Dale Lloyd, Marc Behrens, Toshiya Tsunoda, Tim Hecker, Stephan Mathieu, Fennesz, Burkhard Beins, Jason Kahn, Ulrich Krieger, Keichi Sugimoto, Christopher Willits, Joel Stern
As Alain De Botton suggests in his book 'The Art Of Travel', the act of transit between social, cultural and geographic circumstance is far more than mere bodily movement. Language, architecture, food, gesture, landscape and sound all play a part in travel and ultimately contribute to the sensations of excitement, exoticism, disorientation and even fear that occupy the daily life of the traveller.
At points of departure and arrival on these journeys increasingly lies an airport. Like business hotels across the globe, the airport acts as a uniform presence – rotating gates, the clunk of baggage, the vague chatter of tourist and traveller alike and the occasional interruption of muffled announcements. Vast halls echoing with the shifting of bodies intent on exodus and return.
As Socrates wrote, 'Man must rise above the Earth - to the top of the atmosphere and beyond - for only thus will he fully understand the world in which he lives [sic]'. Indeed, as the choreography of pre-flight checks is conducted following the gentle rock of the plane leaving the air bridge to a soundtrack of gentle pressurised drone and air conditioned hiss, a meditation commences. This moment of consideration is heightened, as the reflected sound of the engines scorching the tarmac surface is vacuumed into the void of open air and as the plane leaves the earth there is (in every traveller no matter how experienced) still a sense of silent awe at the marvels of the physics of flight.
Airport Symphony, commissioned by the Queensland Music Festival and Brisbane Airport Corporation, documents and synthesises the experiences of travel. Each piece represents a personal meditation on aspects of travel in the modern age and suggests ways in which we control, augment and ultimately exists in a time where almost no part of the face of the planet is inaccessible. Each of the pieces features a source recording made in and around Brisbane Airport between March and June 2007 –in a raw form or transformed by processing.
Audio diary entries cataloguing the epic possibilities of flight, aero-passage and human bodies in motion and even at rest.
Lawrence English, June 2007
All field recordings + photos by Lawrence English
http://www.room40.org/releases-airportsymphony.shtml
Luciano Berio: The Complete Sequenzas & works for solo instruments (Mode 161/3 4-CD Set)
First release of the complete Berio Sequenzas I - XIV
(including all alternate Sequenzas) and all other solo compositions.

The Complete Sequenzas:
I (1958) Paula Robison, flute
II (1963) Susan Jolles, harp
III (1965-66) Isabelle Ganz, voice
IV (1965-66) Aki Takahashi, piano
V (1966) Stuart Dempster, trombone
VI (1967) Garth Knox, viola
VIb (1967) Rohan De Saram, cello
VII (1969) Jackie LeClaire, oboe
VIIb (1995) Ulrich Krieger, soprano saxophone
VIII (1976-77) Irvine Arditti, violin
IX (1980) Carol Robinson, clarinet
IXa (1980) Alain Billard, bass clarinet
IXb (1981) Kelland Thomas, alto saxophone
X (1984) Bill Forman, trumpet in C (with piano resonance)
XI (1987-88) Seth Josel, guitar
XII (1995) Noriko Shimada, bassoon
XIII (1995-96) Stefan Hussong, accordion
XIV (2002) Rohan de Saram, cello FIRST RECORDING
XIVb (2004) Stefano Scodanibbio, double bass FIRST RECORDING
Also Works for Solo Instruments:
Chanson pour Pierre Boulez (2000) - Rohan de Saram, cello FIRST RECORDING
Comma (1987) - Carol Robinson, eb clarinet
Fa-Si (1975) - Gary Verkade, organ FIRST RECORDING
Gesti (1975) - Lucia Mense, recorder
Gute Nacht (1986) - Brian McWohrter, trumpet Les mots son allés... (1978) - Rohan de Saram, cello
Lied (1983) - Carol Robinson, clarinet
Psy (1989) - Michael Cameron, double bass
Rounds (1964-65) - Jane Chapman, harpsichord
The first COMPLETE recording of the Sequenazs • The first COMPLETE recording of the alternate Sequenazs • Plus all of Berio's works for solo instruments collected togerher for the first time (with the exception of those for solo piano, which would be a full CD in itself) • Extensive notes and biographical information, a 104-page book packaged
http://www.moderecords.com/catalog/161_4berio.html
'a CAGE of saxophones', vol. 2 (Mode 160)
Intersax

Second part of my series of the complete saxophone- and 'any instruments'-works of Cage. With works ranging from 1933-1987 !
Atlas Eclipticalis Two Solo for Baritone Saxophone Composition for Three Voices Sonata for Two Voices Solo with obbligato accompaniment ...
WITH: Ulrich Krieger, Tobias Rüber, Reimar Volker, Mario Bertoncini, Gerhard Scherer, Ulrich Maiß, Volker Straebel, Birgit Schmieder, Erich Wagner
http://www.moderecords.com/catalog/160cage.html
An anthology of noise & electronic music, vol. 4 (Sub Rosa SR)
Sub Rosa Compilation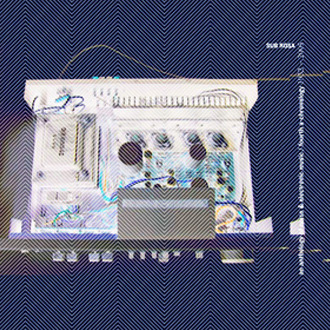 The 4. part of this series from Belgium, about the history of electronic music, Noise and Musique Concret from the beginnings until today.

Ulrich Krieger performs Steve Reich's Pendulum Music with 8 microphones.
http://www.subrosa.net/index_fr.htm
Touch Three 2006 Touch TO:69-3CDs
Phill Niblock
with Ulrich Krieger: - Parker's Altered Mood - Alto Tune - Sax Mix
and many other works by Phill:
Harm, Sethwork, Lucid Sea, Zrost, Not Yet Titled, Valence.
Performed by these great musicians:
Arne Deforce, Seth Josel, Lucia Mense, Martin Zrost, Franz Hautzinger, Julia Eckhard.
http://www.discogs.com/release/647958
Musik für Saxophon aus Berlin, Vol. 3: 1982-2004
(Edition Abseits EDA 29)
Duo Lunte -Bloom

with:
Ulrich Krieger – Rote Erde (1992)
First recording of the version for alto saxophone and piano.
Frank Lunte - alto saxophone
Tatjana Blome - piano
With other works by:
Isao Matsushita, Franz Riemer, Dietrich Erdmann, Rainer Rubbert, Berthold Tuercke